Cybersecurity: Employee Privacy, Social Media, & Personal Devices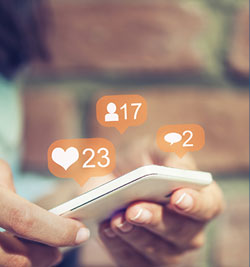 June 26, 2018
The Cove at UCI Applied Innovation
5:00 – 8:00 p.m.
Join UCI Cybersecurity Policy and Research Institute and Newmeyer & Dillion on Tuesday, June 26th for a complimentary panel discussing the intersection of cybersecurity, employee privacy rights, and the legal and practical challenges arising from the use of social media and personal devices.

The evening will commence with a social hour including appetizers, beer, wine & soft drinks. Immediately following, join panel members in a salon style discussion moderated by Mr. Bryan Cunningham, Esq. Executive Director of the UCI Cybersecurity Policy & Research Institute (CPRI). The evening will conclude with a reception.
The evening will highlight:
Proper Handling of Your Employees' Conduct on Social Media
Protecting Your Company's Proprietary Information
Navigating the Conflicts Between Policy Enforcement and Employee Privacy
Issues, Risks and Possible Resolutions Related to Personal Devices in the Workplace
PRESENTERS:
Ian Lim, Chief Information Security Officer, The Irvine Company
Jeff Dennis, Managing Partner & Head of Cybersecurity, Newmeyer & Dillion
Michael Studenka, Head of Labor & Employment, Newmeyer & Dillion
EVENT DETAILS
Social Hour | 5:00 p.m.
Program | 6:15 – 7:15 p.m.
Reception | 7:15 – 8:00 p.m.
The Cove at UCI Applied Innovation
5141 California Avenue, # 200
Irvine, CA 92617